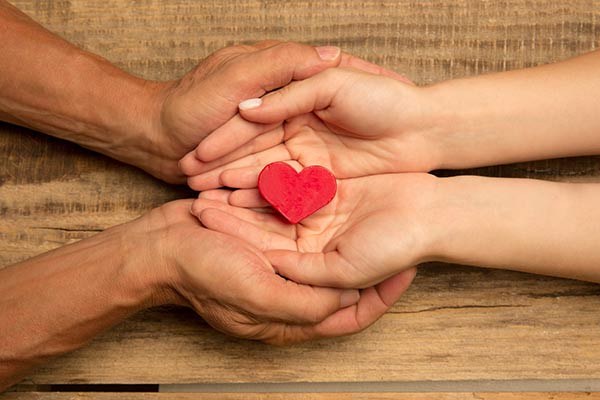 Every donation, regardless of its
type or size helps CHP to support the health and well-being of everyone
in Berkshire County.
Download our donor policies
You can give to CHP in many ways.
Our team of clinicians and staff has stepped up in ways that we could not have imagined, working on the front lines to provide medical care, emergency food, and support services during this great time of need in our community.
CHP is incurring new and increased costs daily, with reduced revenue.  Yet we remain committed to caring for our patients, clients, and staff in an expanded way.
Your gifts matter.
Make a Monetary Gift
By mail, make your check payable to Community Health Programs  PO Box 30, Great Barrington, MA, 01230
Stop by any of our locations throughout Berkshire County and the receptionist will receive your gift.
While you shop AmazonSmile
Make an in-kind donation
Clothing
New or gently used children's clothing (up to size 7)
Food and Groceries
Non-expired, nutritious grocery items (proteins are great!) and very fresh produce, women's sanitary supplies, household cleaning products and other useful items for home.
Clothing and food donations are accepted at CHP Family Services, 442 Stockbridge Road, Great Barrington, MA, during weekday business hours only.

Arranged Gifts
Sponsor a CHP Program
Gifts of Securities
Employer Matching Gifts
Real Estate
Personal Property
Life Insurance
Planned Gifts and Life Income Arrangements
Donor-Advised Funds
Named and Endowed Funds
Volunteer
Children's Attic – Volunteer or donate and sell at our annual community event. Contact Mary for details.
Board of Directors – Interest in joining our board.
Events & Projects – Various short-term commitments.