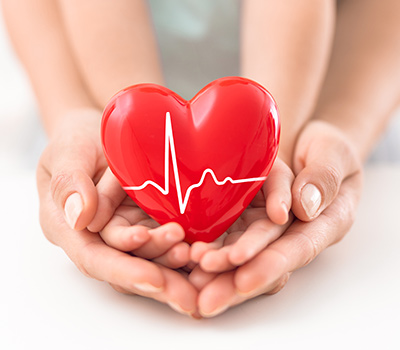 Officers
Brian Drake, President
Brian is a Williamstown resident and vice president of group benefits at MountainOne. He earned his MBA at UMass-Lowell and his bachelor's degree from the University of Connecticut.
M. Cecilia (Celia) Clancy, Vice President
Celia Clancy is an inspiring leader with extensive experience in retail and consumer businesses. Celia's educational background includes a BA from Wellesley College and graduate coursework at the Carroll School of Management, Boston College.
Chuck Leach, Treasurer
A Lee resident, Chuck is president and CEO of Lee Bank. He previously worked for Berkshire Bank and TDBank throughout New England and New York. He is a graduate of Claremont Graduate University's School of Management and earned his B.A. in government from Colby College.
Allyson Holmes, Secretary
A partner at the Pittsfield law firm of Smith, Greene & Holmes LLP, Allyson's work focuses on estate planning, estate administration, elder law, and real estate. She is a graduate of Williams College and Suffolk University Law School.
Members
Erik Bruun
A resident of Great Barrington, Erik is president of JPC Capital and owner of SoCo Creamery. He has long been active in the Berkshire nonprofit community: he is board president of the Berkshire Waldorf School in Great Barrington and is founding board president of the Railroad Street Youth Project, where he still serves on the board.
Gloria Escobar
Gloria is the community development coordinator for Greylock Federal Credit Union; she is also a certified credit union financial counselor. She also works as a bookkeeper at the Southern Berkshire Community Development Corp. She is pursuing a business administration degree at Berkshire Community College and earned a certificate in accounting from Mildred Elley. Gloria is also a 2018 graduate of the Berkshire Leadership Program.
Dena Fisher
Dena has worked extensively with nonprofit organizations such as the Peace Corps and nongovernmental organizations in Latin America and the U.S., where she held roles in social work, public health, advocacy, and administration. More recently, she worked with the New Sanctuary Coalition in New York City, assisting undocumented immigrants, and she now works at Volunteers in Medicine in Great Barrington, providing administrative support and care management for undocumented immigrant patients.
Vincent Marinaro
Vin is the director of the Ralph C. Froio Senior Center in Pittsfield and is a past elementary school teacher in Pittsfield's Catholic schools. He served as director of the Catholic Youth Center for many years and is a past member of the Pittsfield Youth Commission. He earned his bachelor's degree in biology and a teaching certificate from St. Anselm's college.

Christopher McLaughlin
Chris is the executive director of Elder Services of Berkshire County. Earlier, he was COO of the Mercy Continuing Care Network of the Sisters of Providence Health System. He has worked previously for Lexington Health Care Group and for Lenox Healthcare., both long-term care provider companies, and has more than 35 years of experience in healthcare management. He has a masters degree in business administration from Western New England University and a bachelor of science in finance from Siena College. He is also a graduate of the Seton Hall University/Trinity Health Executive Leadership Academy.
Christopher Phillips
Chris is a marketing and communications consultant specializing in health care, and he resides in Pittsfield. He earned his bachelor's degree in journalism from the University of Oregon. He resides in Pittsfield.
Arlene D. Schiff
Arlene is the national director of LIFE & LEGACY®, a program of the Harold Grinspoon Foundation, which assists organizations in building their endowment. For 12 years, Schiff was the executive director of the Jewish Federation of the Berkshires, and she previously worked as an administrator with the former Berkshire Children and Families (now 18 Degrees). She also led the North Adams Office of Community Development for seven years. She holds a master's degree from Harvard University and earned her undergraduate degree from the University of Massachusetts at Amherst. She lives in Lenox.
Katherine Westgate
Katherine is the global head of mobile commerce for Google Play Partnerships. She has broad digital industry expertise, reflected in a series of leadership roles at Google and Microsoft, the travel technology company Amadeus, and the global consultancy Mitchell Madison Group. She earned a bachelor's degree from Yale University, and she divides her time between New York and Stockbridge, where her family has a long history.
Governance
At least 51% of an FQHC's volunteer board members must use the health center's services. The board must meet monthly and it is responsible for:
Legal and fiduciary oversight for the CHP organization and grants
Strategic planning and evaluation of progress
Approve the annual budget and grant applications
No other entity/individual can have the ability to override or veto governing board decisions.