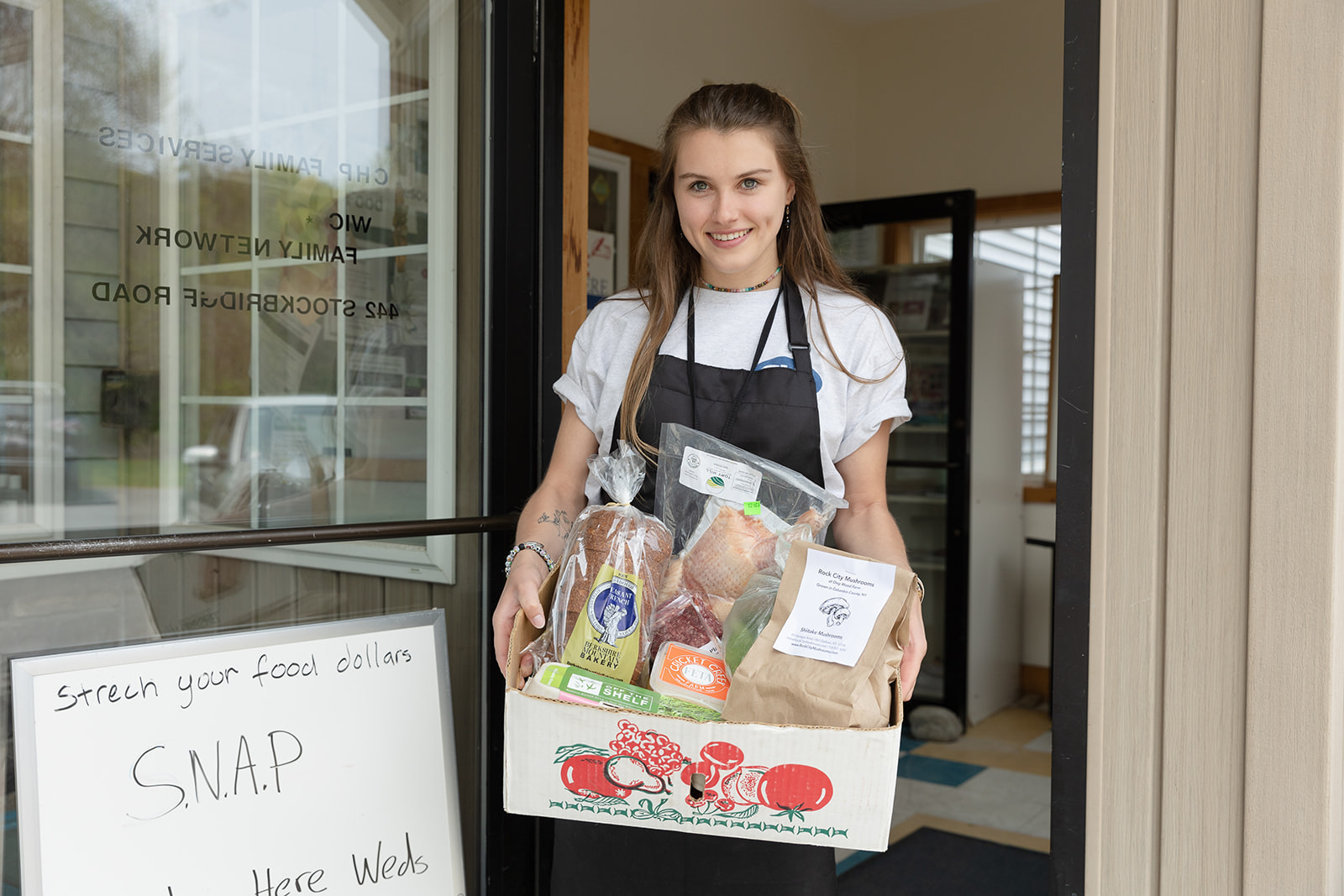 Looking for some quick,
printable recipes?
We Provide Support
Mobile Food Bank
We host the Food Bank of Western Massachusetts, which distributes healthy, nutritious food to everyone, free of charge at the following two locations (rain or shine) each month :
Great Barrington Distribution | CHP Main Campus
444 Stockbridge Road, Great Barrington
The first Tuesday of each month from 11 am–12 pm 

Dalton Distribution | Dalton Community Recreation Association (CRA)
400 Main Street, Dalton
The fourth Wednesday of each month from 11 am–12 pm
Things to note:
No proof of eligibility required
Sign-in starts 1/2 hour before distribution
One portion of each item is available per household
Please bring bags to carry your food
SNAP Food Assistance
Appointments for the SNAP (Supplemental Nutrition Assistance Program) food assistance program:
Great Barrington | 10:00 am–3:00 pm
4th Wednesday of each month
To schedule your visit, call (413) 528-0457. You will be asked to bring along some important verification documents. 
Want to speed up your application process? Visit the SNAP eligibility website to find out if you qualify.
Vitamin Angels
Bags of food from local farms and food producers are distributed on the second and fourth Tuesday of each month from 1 pm-4 pm. To qualify you must be an active member of the Berkshire South WIC program. 
Food for All
In Collaboration with CHP, Berkshire Grown, and the Massachusetts Department of Agricultural Resources, a twice-a-month distribution of fresh local foods to all CHP patients/clients.  Please call your CHP practice location for delivery schedules.
The nutrition club
The Nutrition Club offers education, community supported agriculture/farm) shares, cooking classes, vouchers for infant formula and food packages, access to our monthly food pantry, transportation vouchers, a weekly bag of food along with a free reusable grocery Nutrition Club bag, ongoing monitoring of A1c and blood sugar levels, ongoing support and access to resources that you can take with you. Learn more on the Nutrition Club website page.
CHP Food Pantry
There is a self-serve pantry outside the Family Services building most days, Monday – Friday.
Diaper Distribution
Depending on availability, free diapers are available to our families.
Fuel Assistance
Berkshire Community Action Council has appointments for fuel assistance (LIHEAP) at our Family Services Building in Great Barrington and the Mill + Main Dalton CRA building.
Appointments are required and can be made by calling BCAC at 413.445.4503. Fuel Assistance information, guidelines, and forms can be found on the BCAC website.
Clothing & Book Exchange
Our WIC families are welcome to our free clothing (ages newborn – 6 years) and large selection of used children's books for ages birth-12 years. Some Spanish-language books are available. At the CHP Family Services Building Monday through Friday from 9 am– 4 pm.
Clothing donations in excellent condition are gratefully accepted. (Please do not leave donations outside the CHP facility after business hours.)