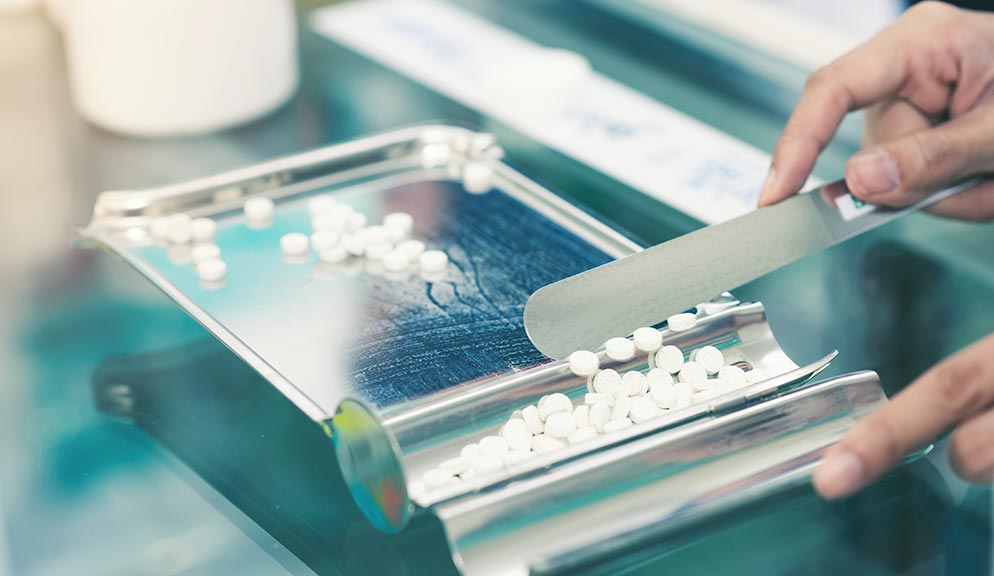 CHP is affiliated with the 340B Drug Discount Program, which requires drug manufacturers to offer discounted pricing to benefit our CHP patients.
The program's intent is to allow covered entities to "stretch scarce federal resources as far as possible, reaching more eligible patients and providing more comprehensive services."
Section 340B requires pharmaceutical manufacturers to enter into an agreement, called a pharmaceutical pricing agreement (PPA), with the HHS Secretary in exchange for having their drugs covered by Medicaid and Medicare Part B. Under the PPA, the manufacturer agrees to provide front-end discounts on covered outpatient drugs purchased by specified clinicians.
You, as the patient, do not need to ask for this program; the pharmacist automatically applies the 340B discount to your medication if eligible.
If you need further assistance with affording your medications, please discuss this with your clinician, pharmacist, or the drug manufacturer.
Prescription drugs are expensive. We can help.
CHP patients who choose one of our partner pharmacies can benefit from lower drug costs. You can also save by using a CHP online pharmacy.
Pharmacies with which CHP has a relationship:
BERKSHIRE COMMUNITY PHARMACY
North Adams – 71 Hospital Avenue
Pittsfield – 725 North Street
BIG Y
Great Barrington – 700 Main Street, Suite 2
Lee – 10 Pleasant Street
Pittsfield – 200 West Street
CVS PHARMACY
Great Barrington – 362 Main Street, Suite 2
Lenox – 481 Pittsfield Road
Pittsfield – 107 West Street
EQUISCRIPT
STOP & SHOP
North Adams – 876 State Road
Pittsfield – 600 Merrill Road
Pittsfield – 1 Dan Fox Drive, Route 7
WALGREENS PHARMACY
Adams – 21 Columbia Street
Canaan, CT – 76 Main Street
Great Barrington – 197 Main Street
Lee – 25 Park Street
North Adams – 50 Lincoln Street
Pittsfield – 501 North Street
Pittsfield – 180 Elm Street
Pittsfield – 37 Cheshire Road
Williamstown – 212 Main Street
CHP IS ALSO AFFILIATED WITH EQUISCRIPT
Equiscript is a pharmacy delivery program that provides free home delivery in pre-sorted dose packages and a Patient Care Advocate who will personally assist you with refills and prescription maintenance.
Talk to your health care staff about your options.