Great Barrington Family Dental Center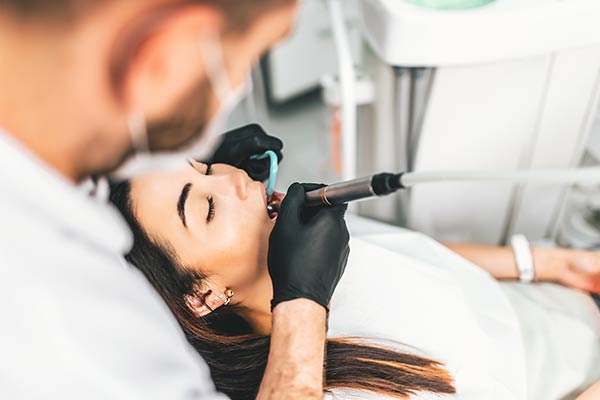 Great Barrington Family
Dental Center
343 Main Street – Rear
Great Barrington, MA 01230
(413) 528-5565
Office Hours by Appointment
Monday–Friday: 8 AM-4:30 PM
Same-day appointments are available for
critical dental emergencies.
Welcome to Great Barrington Family Dental Center!
**PLEASE NOTE: CHP Great Barrington Family Dental has temporarily relocated its operations and patient appointments to our Pittsfield location, CHP Neighborhood Dental. Please contact our office at (413) 528-5565 regarding your next appointment. Thank you!**
At Great Barrington Family Dental, we know that oral health is closely linked to overall health and well-being. Our dental health professionals deliver high-quality, comprehensive dental care to adults and children as young as age 1.
CHP's family dental team is here to put you at ease and to make your dental visit as comfortable as possible, using the latest digital imaging technology and compassionate care. For people who don't like going to the dentist,
CHP welcomes any and all patients, regardless of age, race, ethnicity, gender identity, gender expression, disability, race or ethnicity, income, disability, or immigration status. In addition to most forms of traditional private insurance and Medicare, CHP accepts MassHealth and MA Health Connector plans. A sliding fee is available to eligible patients.
Our team of dentists and hygienists looks forward to caring for you and your family. We provide:
Consultations
 X-Rays
Preventive Dentistry
Cleanings
Sealants
Fluoride Applications
Restorative Procedures
Root Canals
Prosthetics: Crowns, Partials, Dentures
Emergency Care
Trauma Management
Patient and Parents' Education
Referrals for specialty oral care
Simple Extractions
Deep Cleans/Root Planing
Oral Health: Prevention and Education
CHP ensures that patients of all ages receive linguistically and culturally appropriate education about to oral health and preventive care. Our care is customized to each patient.
Pediatric Dental Care
Good oral hygiene begins with infancy–and with parent education. CHP is dedicated to providing parent-friendly information about pediatric oral health and ensures quality care for infants and children of all ages. Our offices are child-friendly, and our professional staff is thoroughly trained in all aspects of pediatric oral health care.
Prenatal & Infant Oral Health
Dental health and proper nutrition are both important for expectant mothers and new infants. During pregnancy,  changes in estrogen and progesterone levels can cause changes in a mother's oral health, which might require attention. For an infant, baby teeth begin to surface at about four months.
Oral Health Care for the Elderly
At CHP, we take special care to tend to the oral health needs of our elderly patients, and we are sensitive to those patients who are living on a fixed income.
Oral Cancer Screening
Our practices maintain a painless, non-invasive oral mucosal examination system for the early detection of abnormal tissue.
Special Needs
Our office is handicap accessible. We offer personalized assistance for handicapped patients, including special planning and management of treatment for patients with complex medical or physical needs. We take special care in making appointments that keep the number and length of visits to a minimum.
Family Dental Outreach
CHP outreach staff conduct publicized health screenings and education in well-known, accessible locations throughout the community at town halls, libraries, faith-based organizations, schools, workplaces, councils on aging, low-income housing, and community centers, reaching those in need of dental care.
Many thanks to the Massachusetts Dental Society Foundation and the Oral Health Foundation for their generous support.