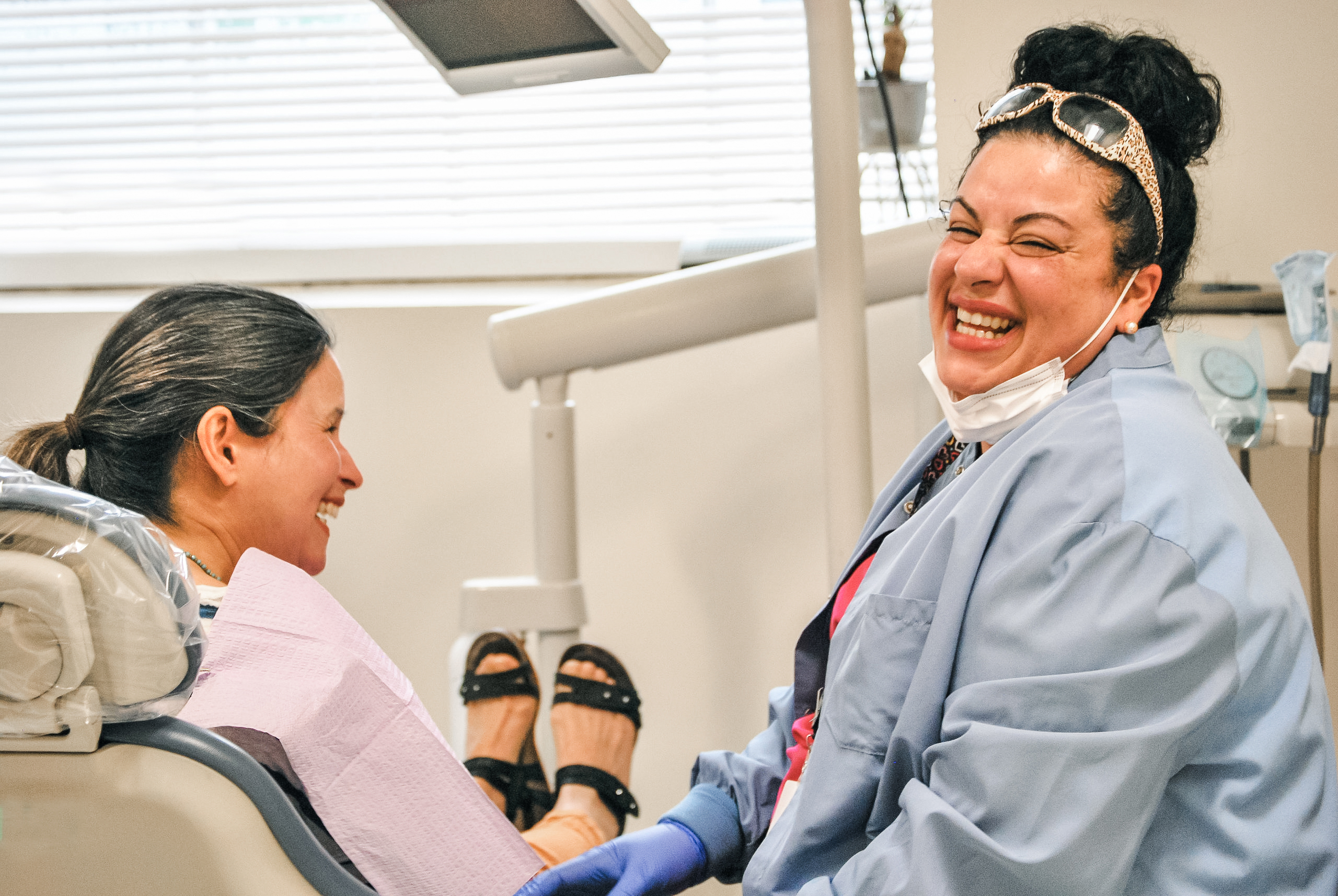 Easy access to your personal medical information is available online via our Medical Patient Portal. Sign up by contacting your new practice.
For your convenience, some of our patient forms are online for you to download and fill in ahead of your first visit. You may be asked to fill out additional forms at your appointment.
Welcome to CHP! Bienvenido

á

CHP!

добро пожаловать. स्वागत हे. Bienvenue.

chào mừng. أهلا ب.

καλως ΗΡΘΑΤΕ.
By choosing CHP for your provider, you are not only receiving top-quality medical and dental care, but you are also making a difference in the lives of others. CHP believes that health care is a fundamental human right. We care for you regardless of age, race, gender, status, or the ability to pay. CHP is a not-for-profit organization, and our fundraising efforts go to supporting those who are not able to afford or have limited access to care.
If you are looking for a new medical, dental, or behavioral health provider our team has many clinicians working on your behalf.  CHP also offers nutrition counseling and physical therapy at some of our locations. Our clinicians and staff treat everyone with the dignity and respect that each individual deserves.
MEDICAL SERVICES—Community Health Programs' network of physicians and nurse practitioners provides high-quality primary health care for patients of all ages.
DENTAL SERVICES—Oral health is linked to overall health and well-being. At CHP's dental centers in Pittsfield, North Adams, and Great Barrington, we offer comprehensive general dentistry for the entire family.
FAMILY SERVICES—Strong families make stronger communities. Our team of dedicated staff creates safe, fun, and welcoming opportunities for all families with young children, parents who are expecting, and caregivers. We offer parent education, open playgroups, breastfeeding support, prenatal education, and referral services.
BEHAVIORAL HEALTH SERVICES —At CHP, we know that physical and mental health are closely connected. Our health care teams proactively inquire into our patients' behavioral and emotional health, to ensure that the mind and body receive equal attention.
NUTRITION SERVICES—CHP nutritionists are trained in various aspects of diet and nutrition. From pediatric patients to elders, we offer behavioral support and dietary recommendations for long-term success and lasting lifestyle changes.
INSURANCE ASSISTANCE—CHP wants to help you get and keep your health insurance for yourself and your family. Our certified enrollment counselors are available to assist you.
If you require assistance with any "New Patient" tasks, we are happy to assist you by phone or in person at our practice locations.