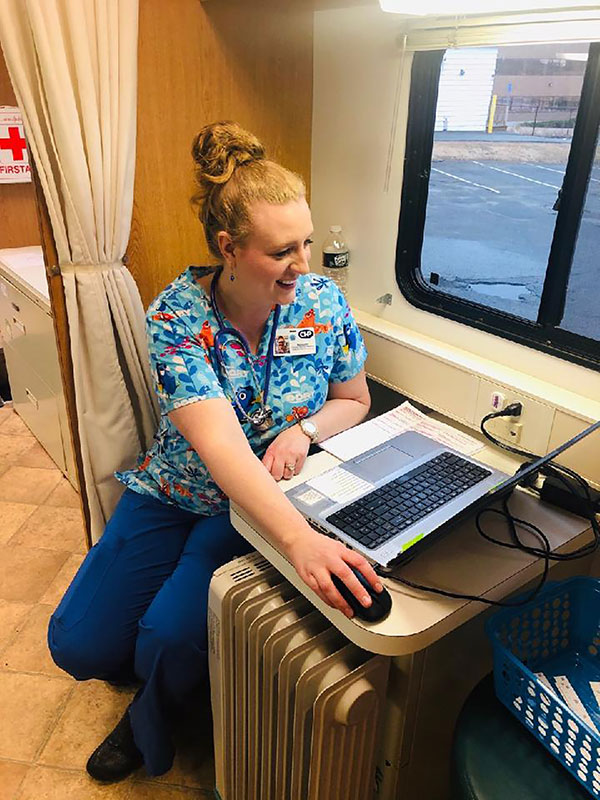 If you have a smartphone, computer or tablet, and a reliable internet connection, our CHP clinicians can often "see you" virtually.
Telemedicine is the new 'house call.'
Modern technology has enabled doctors, nurse practitioners, mental health professionals and others to consult patients via telemedicine, or telehealth. If you have a smartphone, computer or tablet, and a reliable internet connection, our CHP clinicians can often "see you" virtually. We use HIPAA compliant video-conferencing tools such as Zoom, Doximity, and secure telephone.
In some cases, an active conversation can start in the telemedicine world and continue in person.
Not only is telehealth convenient, but seeing your clinician online means you can avoid transmitting or catching a contagious illness while in a health care facility.
Ask your CHP practice about your telehealth options. We looking forward to meeting your health care needs — in person or online!
Here's how it works:
1. Schedule your telemedicine appointment.
Call your CHP practice or use the Patient Portal to request an appointment.
CHP use two different secure video conference services, Doximity or Zoom, to conduct secure appointments. You will need computer, smartphone, or tablet (e.g. iPad), secure internet access, and an email address or telephone number. We recommend connecting to secure WiFi to ensure privacy and to avoid mobile data charges.
If you do not have access to the equipment needed for a video consultation, we can perform some appointments via telephone. Please call your health center to schedule a telephone-only visit.
 2. Be prepared: Read the instructions we send you in advance.
When you book your telemedicine visit, you will receive instructions for accessing your visit via email or phone at the time of your appointment. Review these instructions right away so you aren't looking for them when your appointment call begins!
3. Confirm your appointment.
A staff member from the health center will call you ahead to confirm your appointment and to assist/coordinate setting up your telemedicine appointment.
They will confirm your contact information and insurance information. You will be informed if you have a copay, and if so, you will be billed. You may be asked some health screening questions at this time.
Reminder: All telemedicine appointments are billed to your insurance company. A telemedicine visit is treated by insurance, the same as an in-person visit.
4. Test your device before your appointment!
You can test Zoom on your device prior to your visit by visiting ZOOM TEST. If you experience  technical problems, please call your clinician's office.
5.

At the time of your scheduled appointment…

Please be in a quiet space, free from distractions. Prepare for a 30-minute conversation, though it may take less time. Have on comfortable clothing that, if necessary, you can shift to show your clinician any problem areas you may wish to discuss.

If you have a Zoom appointment, please open your email and click on the link provided to you.

If you have an appointment via the Doximity App, you will receive a text stating that your clinician is ready. Click the link in the app.

If you have a telephone appointment, please note that the call will likely come from a "private" number. Please answer.
6. You will be asked intake questions by a medical assistant or nurse as you would for an in-person appointment. 
Just like an in-person appoinment, a medical assistant or nurse will gather your "intake" information, including medical history, updates to your medication list, and any other information that your clinician may need for your appointment, just as you would in-person.
7. Your clinician will begin your appointment.
After your intake, you will be transferred to your clinician, or your clinician will call you directly. All appointments are confidential and HIPAA compliant.
If you have any questions please do not hesitate to ask anyone from CHP. We are here to help you and make these appointments comfortable for you.