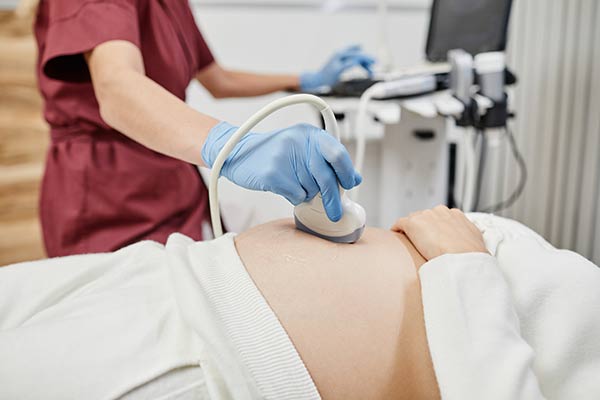 Barrington OB/GYN
Doctor's Building
27 Lewis Avenue, Ground Floor
Great Barrington, MA 01230
(413) 528-1470
Office Hours by Appointment
Monday–Friday: 8 AM-5 PM
Beyond Delivery: Postpartum Support and Wellness Group Program
A supportive weekly program for mothers with new babies. Meets Tuesdays at 10 AM.
Welcome to Barrington OB/GYN!
Barrington OB/GYN offers excellent comprehensive health care to patients along the continuum of age and life stages, from adolescence through the post-menopause years. Our talented and compassionate OB/GYN team offers superb prenatal and postpartum care in partnership with Fairview Hospital's family-centered, state-of-the-art maternity care and surgical facilities. We serve residents of the Berkshires, Northwest Connecticut, and nearby New York State.
Our patient-centered team shares the goal of providing informed, compassionate care, support, and health education throughout the lifespan.
"My birth experience was as intimate and natural as possible, with the security of being in a hospital with doctors and support staff…My OB really let me take the reins. She listened, respected, and included me in decisions." Sarah, Otis, Mass.

CHP welcomes any and all patients, regardless of age, race, ethnicity, gender identity, gender expression, disability, race or ethnicity, income, disability, or immigration status. In addition to accepting most traditional private insurance plans and Medicare, CHP accepts MassHealth and MA Health Connector plans. A sliding fee is available to eligible patients.
Our medical staff welcomes all women seeking comprehensive women's health care. We provide:
General wellness care
Birth control options
Options counseling
Prenatal and postpartum care by board-certified obstetricians
Family-centered births at Fairview Hospital's Family Birth Center
Evaluation and Treatment
Pap smears
Ovarian cysts
Incontinence and urinary problems
Menopausal symptoms
Infections, including STD treatment and counseling
Pelvic pain
Infertility
Obesity
Skin conditions; removal of skin lesions
PCO (polycystic ovary syndrome)
PMS (pre-menstrual syndrome)
Abnormal bleeding
Miscarriage and ectopic pregnancy
Breast problems
Surgical Services
Gynecologic surgery, including laparoscopy
Minimally invasive surgery, including ovarian cystectomies, bladder repairs, incontinence surgery, tubal ligations, vaginal reconstruction, and pelvic reconstruction
Treatment of fibroids, tumors, hysterectomy without abdominal incisions
Alternatives to hysterectomy, such as uterine ablation
LEEP procedures
Second opinions for patients already receiving care for gynecologic or obstetric concerns
After Hours Care
We have 24-hour emergency coverage through an answering service. If your call is regarding an appointment, referral, billing, or prescription refill, we ask you to call during normal operating hours.
 Prescription Refills
Refills require 48 hours advance notice during regular office hours. Prescriptions are NOT refilled after hours, on weekends, or on holidays.
NARCOTICS ARE NOT PRESCRIBED WITHOUT AN APPOINTMENT.
CHP Barrington OB/GYN is funded by the US Department of Health and Human Services Health Resources and Services Administration and private donations.