MassHealth is using blue envelopes to remind customers that they must take action to renew their health coverage
starting April 1, 2023. 
Keep your health coverage!
During the Covid-19 pandemic, MassHealth relaxed its coverage rules, But now the state is requiring customers to re-apply.
MassHealth uses email and text messaging to notify its enrollees about steps they must take to re-enroll. MassHealth is also sending distinctive blue envelopes to customers who must update their information.
Customers who do not qualify for MassHealth renewal, based on income or other factors, will likely be eligible for subsidized health coverage through the MA Health Connector, but customers must proactively apply.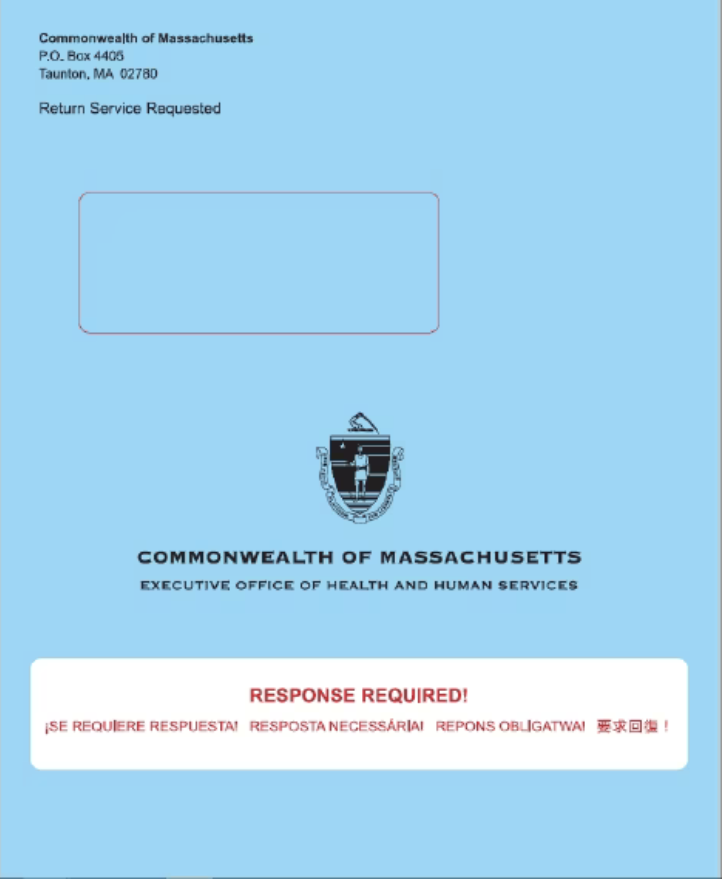 "Please don't ignore these important messages, because they are all about your health care coverage," said Octavio Hernandez, one of four insurance enrollment specialists at CHP Berkshires. "We are here to assist anyone who needs help with this re-determination process, in person or by phone."  
Anyone seeking in-person help re-enrolling may contact any of the following: 
MassHealth will be contacting its enrollees on a rolling basis starting April 1, and customers must act within 45 days. Renewals may take place over 12 months, from April 2023 to April 2024. Some customers will be automatically renewed, but anyone with a blue envelope must proactively re-enroll.  
In Berkshire County, MassHealth is administered by the Berkshire Fallon Health Collaborative, which provides coverage to approximately 25,000 customers in the Berkshires.