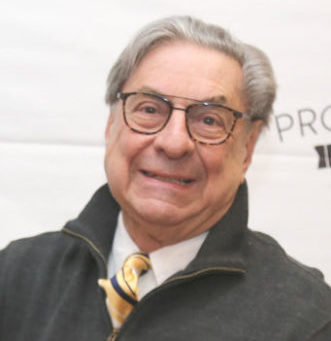 Years ago, the T.P. Saddleblanket shop in Great Barrington hired a young woman, an immigrant from Hong Kong, as a tailor and pattern maker. She was excellent at her job, but English was not her first language. When she needed dental care, she was unsure how to navigate local health care, so store owner Jack Polizzi stepped in to help. That was Jack's introduction to Community Health Programs: witnessing how CHP treated and cared for his valued employee, a new immigrant with limited English language who needed good dental care.
"I tried to be an advocate for her, and so I took her to CHP Family Dental in Great Barrington," said Jack. "I was so pleased with how they cared for her, how they managed to get past language barriers—they were so gentle and caring with her."
Since then, Jack has referred others to CHP. And this year he was even more impressed in learning about the proactive work of CHP's Mobile Health Unit during the Covid crisis.
"The way the Mobile Health Unit has helped our community – it just really struck a chord with me, with their Covid testing and vaccination clinics around the Berkshires," he said.
This year, he wanted to help out CHP financially. So, like others in the business community who periodically direct sales proceeds to a local organization, Jack did the same.
Each year, T.P. Saddleblanket has a warehouse sale to thin out its inventory. This year, Jack would direct a share of the proceeds to CHP.
For a weekend in early June, the Housatonic warehouse was flung open to scores of shoppers who found great deals on clothing—including T.P. Saddleblanket's cowboy/cowgirl western flair fashion and other, softer styles. The sale offered home décor and furnishings, textiles, fabric and more.
It was a generous gesture. Like other retailers, the Main Street retail store suffered badly with the Covid shut down. The Polizzi family's designer brand, Tasha Polizzi, was also brought to a standstill: Tasha Polizzi designs and manufactures clothing for 600 retail outlets in the U.S. With operations in Turkey, China and India, and with retail shops shut down everywhere, the business took a painful hit. Now, things are looking up as the area opens up and shopping is CHP back on Main Street.
T.P. Saddleblanket is celebrating its 31st year in business in downtown Great Barrington. Polizzi and his late wife Tasha were among the early arrivals who staked out a prime corner spot, at Railroad Street, when Great Barrington was a sleepier town with more empty shops. Today, Polizzi's older son, John and daughter-in-law Ashley, work full-time for Tasha Polizzi. Another son, Chris, and his wife, live in Tennessee, where Chris is a college football coach.
"We hope that by promoting our warehouse sale we may have picked up some extra customers," said Jack. "We hope to do this again."­­­­­
CHP is so thankful to Jack and the team at T.P. Saddleblanket for their generous support of our work.  If you are interested in learning more, or have an idea of your own to raise funds for CHP- give us a shout at info@chpberkshires.org.